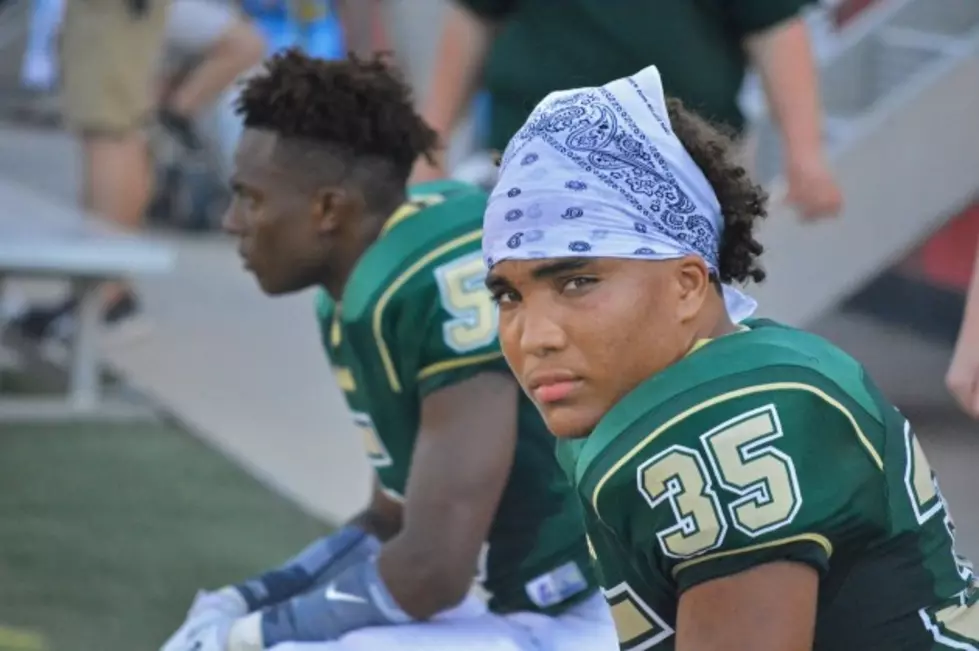 Acadiana Opens Season Against Northside – Game Preview
Photo by Ryan Baniewicz/AcadianaPostGame.com
This is a game preview, written by the voice of the Wreckin' Rams, James P. Bitterman
Program sales should be brisk at Bill Dotson Stadium Friday night as the Northside Vikings travel west to face the Acadiana Wreckin' Rams.
On the defensive side of the ball, Acadiana returns 4 starters. On offense, just 2 returning starters.
The 4 returning starters on defense are, Malik George at defensive end, Kevin Moore at middle linebacker, Javonte Edmond at cornerback and Jayrin Wilson at free safety.
The two returnees on the offensive side of the ball are Ethan Bellman who moves from center to right guard and Brandon Duhon who stays at one of the wide receiver spots.
Also gone are Coaches Jud Broussard who coached the defensive line and linebacker/defensive coordinator Dawson Durbin.  A review of Coach Durbin's State Semi Final playoff performances shows he held high scoring teams with a 37-2 record, a 94.9% winning percentage, to 10 points in 3 semi-final games and gave them 3 losses, a 0% winning percentage.  Simply remarkable.
With the departures of some of the old guard, several young coaches have the opportunity to step up and make their mark on the program.  Also, a lot of new players will have their opportunity to continue the high standard of tradition fellow players have built for the Wreckin' Ram program over the last 10 years.
Head Coach Ted Davidson, the one consitant, remains, as does his sidekick George Harris.
The Northside Vikings come to Bill Dotson stadium led by mamouth defensive line prospect Tyler Shelvin who goes 6'3, 320 pounds.  Shelvin is a highly coveted defensive lineman with offers from several division 1 college football teams.  He also handles the place kicking duties for the Vikings.  The Vikings return 7 starters on offense, 4 along the offensive line and 3 wide receivers, as well as 3 on the defensive line, led by Shelvin.
The Wreckin' Rams came alive in the second half of the jamboree to defeat Cecila 27-6.  When the Rams play to their potential, they are a tough team.
The pre-game show starts at 6:02 p.m. with kickoff at 7:00 p.m.  The game can be heard over the air in the Acadiana area on espn 1420 am; on the internet at espn1420.com and on smart phone app RadioPup.
Next week the Wreckin' Rams head east down Interstate 12 to face Ponchatoula; a team that will be waiting on the Wreckin' Rams to avenge their second round playoff loss from last year.