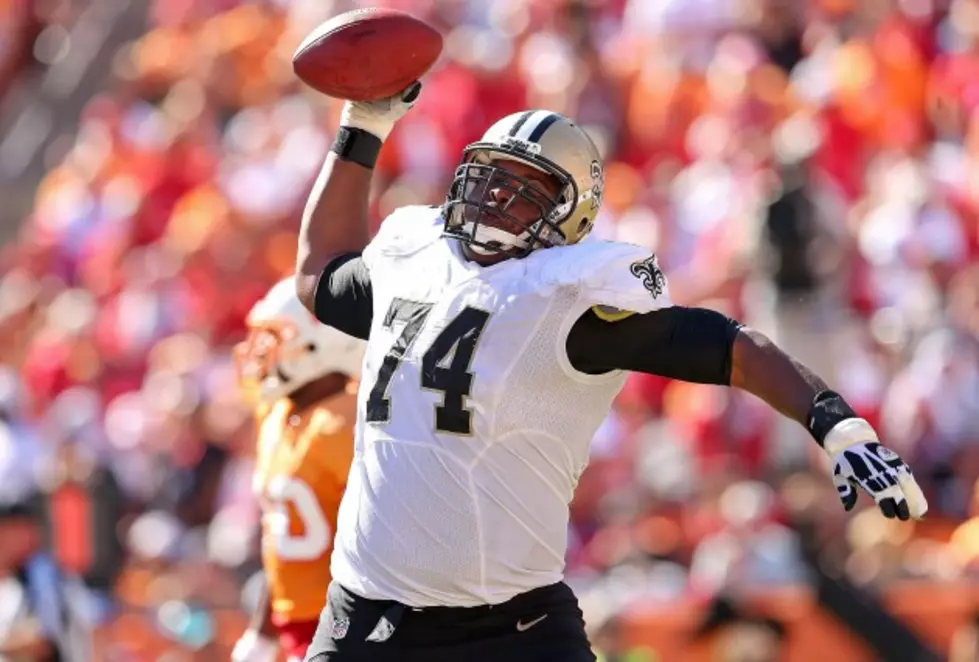 Best Saints By The Numbers: #74
(Photo by Mike Ehrmann/Getty Images)
All summer long, we're going to list the best players in New Orleans Saints history to wear every number, 00-99.
When deciding who is the best New Orleans Saints player to ever wear #74, the choice is limited to defensive linemen Mike Tilleman, Doug Mooers, Derland Moore, Ted Gregory, and Herman Carroll, and offensive linemen William Leach, Kevin Haverdink, Cecil Gray, Clarence Jones, Steve Scifres, Scott Sanderson, and Jermon Bushrod.
While one could easily pick Moore, a very solid defensive tackle, who played 13 years with the Saints, our selection is going to be Bushrod, an offensive lineman, who played for the Saints for 6 years, from 2007-2012.
Moore has the longevity edge, but Bushrod garnered two Pro Bowl honors, and was a starting tackle on a team that won the Super Bowl.
After playing his college football at Towson St., Bushrod was selected by the Saints in the fourth round of the 2007 NFL Draft.
A native of Fredericksburg, Virginia, Bushrod played sparingly in his first two years, before becoming the starting left tackle for the 2009 season.
The 6-foot-4, 315-pound Bushrod remained the starter at left tackle for the next three years, achieving Pro Bowl honors in 2001 and 2012.
Bushrod left the Saints following the 2012 season, signing a free agent contract with the Chicago Bears.
In 6 years with the Saints, Bushrod appeared in 66 games, including 62 as a starter.
In 8 NFL seasons, Bushrod has appeared in 96 games, including 92 as a starter.