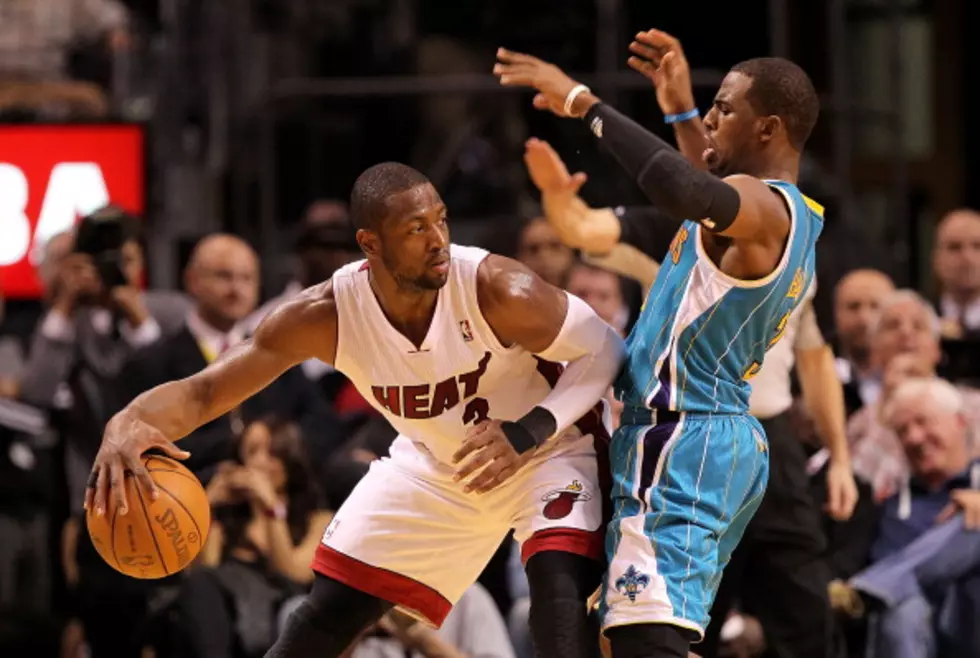 Photo by Mike Ehrmann/Getty Images
The Hornets met the Heat in New Orleans back on November 5th. A 96-93 win by the home team left many to speculate their preseason forecasts. After the win, the Hornets were undefeated, while the Miami Heat were meddling around the .500 mark. Fast forward 38 days, and the pundits are backtracking to their initial preseason predictions. The Heat beat the Hornets in Miami tonight 96-84. With their ninth straight win, Miami looks as good as advertised. New Orleans meanwhile, continunes to tumble through a rough stretch. Their offense simply goes cold for long periods of time, and when it does, they're doomed. The Hornets lost for the ninth time in their last twelve games. It was an 18-2 Heat run in the second half that killed the Hornets, who had held a lead for the majority of the first half, and haflway through the third quarter.
"We need to get a win so we could see how it feels," said Chris Paul, who managed only 11 points. David West had 26 points and 12 rebounds for the Hornets, who went 1 for 13 from 3-point range.

The teams split the season series. New Orleans beat the Heat 96-93 on Nov. 5.

"I think they have figured each other out," West said. "They are jelling, playing well together, sharing the ball."

Miami is the sixth team in NBA history to win nine straight games by at least 10 points or more. And James has had a hand in two of those runs -- Cleveland was the last team to do it, between Nov. 22 and Dec. 9, 2008.

The 2007-08 Boston Celtics also won nine straight by double figures. The Heat have won nine in a row since Nov. 29, when they shook a slump during which they had lost four of five.
Two teams headed in opposite directions. What a difference 38 days can make.