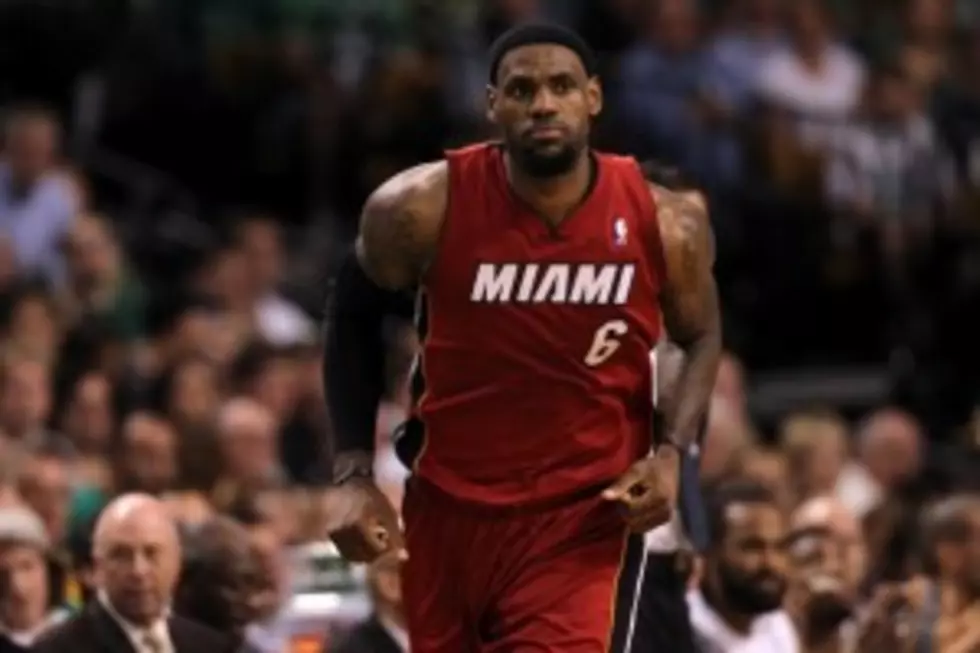 Heat Dominate Celtics, Force Game 7
 The first 5 games of the Eastern Conference Finals were competitive, hard fought contests. Game 6 in Boston was not. The Miami Heat, facing elimination, absolutely dominated the Celtics from start to finish, beating Boston 98-79. The best-of-seven series is now tied 3-3.
NBA MVP LeBron James (pictured left) played like the best in the league, putting up historic numbers. He is the first player with 45 points, 15 rebounds, and 5 assists in a playoff game since 1964 when the great Wilt Chamberlain had 50 points, 15 rebounds, and 6 assists. LeBron set the tone early, scoring 30 in the first half alone. He made 19 of his 26 shots from the field.
"I just wanted to try to lead my team the best I could," said James after the win. "I'm glad we were able to get this win and force a Game 7."
Dwyane Wade added 17 for Miami. No other member of the Heat reached double figures.
Boston got a decent performance from Rajon Rondo (21 points, 10 assists, 3 steals), but the Heat defense forced him into 7 turnovers. Miami's defense helped maintain the tone that James' set from the start. As a result, the Celtics got subpar games from Kevin Garnett and Ray Allen, and poor work from Paul Pierce (4-18 from the field, 9 points). The Celtics were 1-14 from beyond the arc.
As much as Boston struggled with their shot, the story of Game 6 is undoubtedly LeBron James. One reason Pierce struggled offensively was James' defense. In a game Miami had to win, with their backs against the wall, James gave one of the best performances of his career. Simply put, it was a masterpiece.
"We had to win this game," explained James. "The series is a one game series now. It's in our building and we're looking forward to the challenge."
Tip-off from Miami on Saturday is set for 7:30.