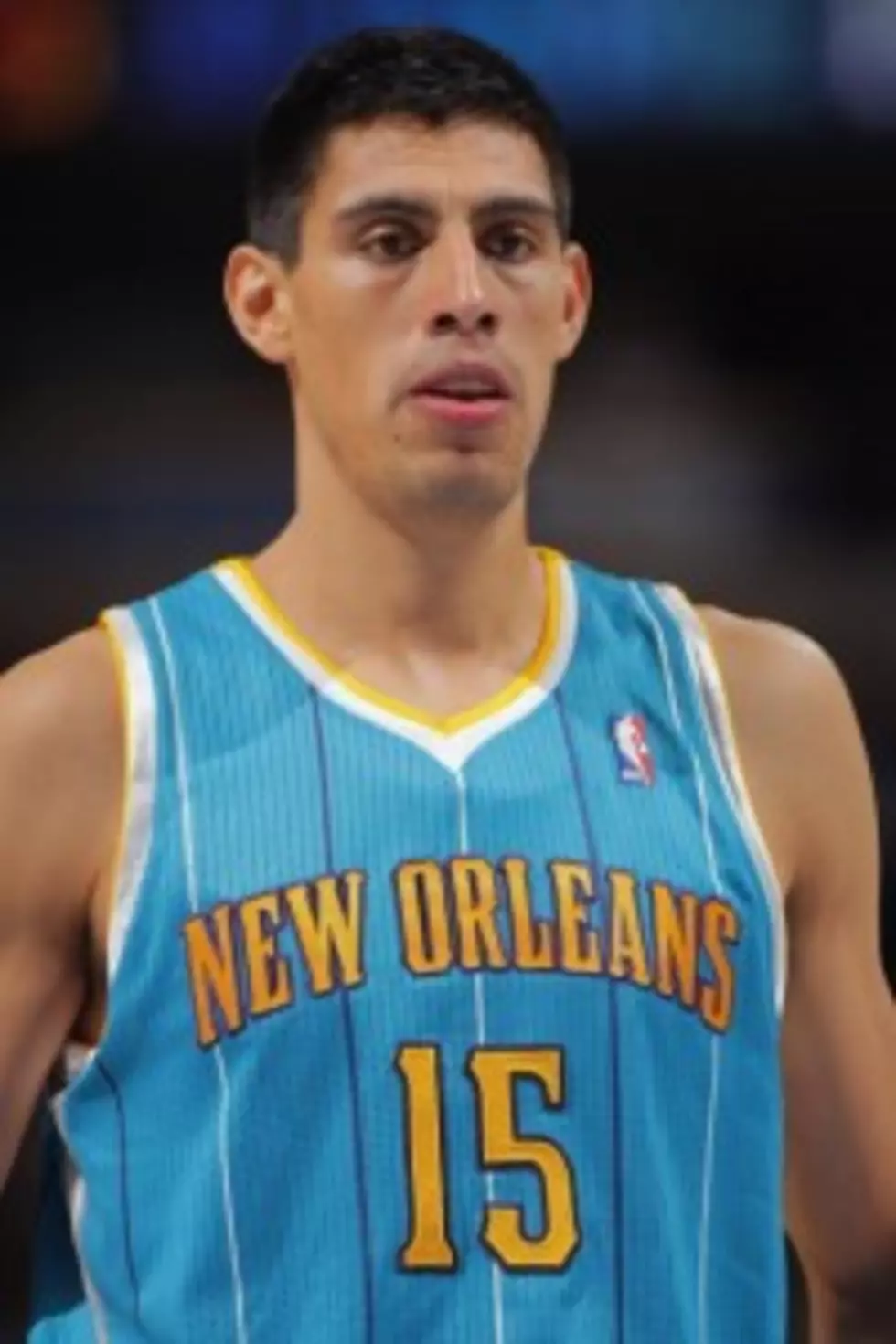 The New Orleans Hornets collected their 3rd road win in the last week after beating the Cleveland Cavaliers Wednesday night by the score of 89-84. It was the third game in three nights for the fleur-de-bees, making the victory that much more impressive.
New Orleans' big men were a big reason for the win. The Hornets outrebounded the Cavs by 8 and outscored them 50-40 in the paint. Chris Kaman finished with a double-double, scoring 21 points and pulling down 13 boards. Gustavo Ayon (pictured left) reeled in a game-high 17 rebounds in 33 minutes of play.
Marco Belinelli scored 19 for New Orleans, putting the Cavs to bed when he nailed a timely 3 pointer with less than a minute to go.
The Hornets defense was outstanding. Despite the road trip, they played through tired legs, holding Cleveland to less than 32% shooting from the field. New Orleans took a 2-0 lead on the first basket of the game and never trailed the rest of the way.
Monty Williams' squad will get their longest rest of the season as they break for All-Star weekend. Without a single player participating in All-Star weekend, the Hornets will get 5 days off before traveling to Chicago next Tuesday for a matchup with the Bulls.