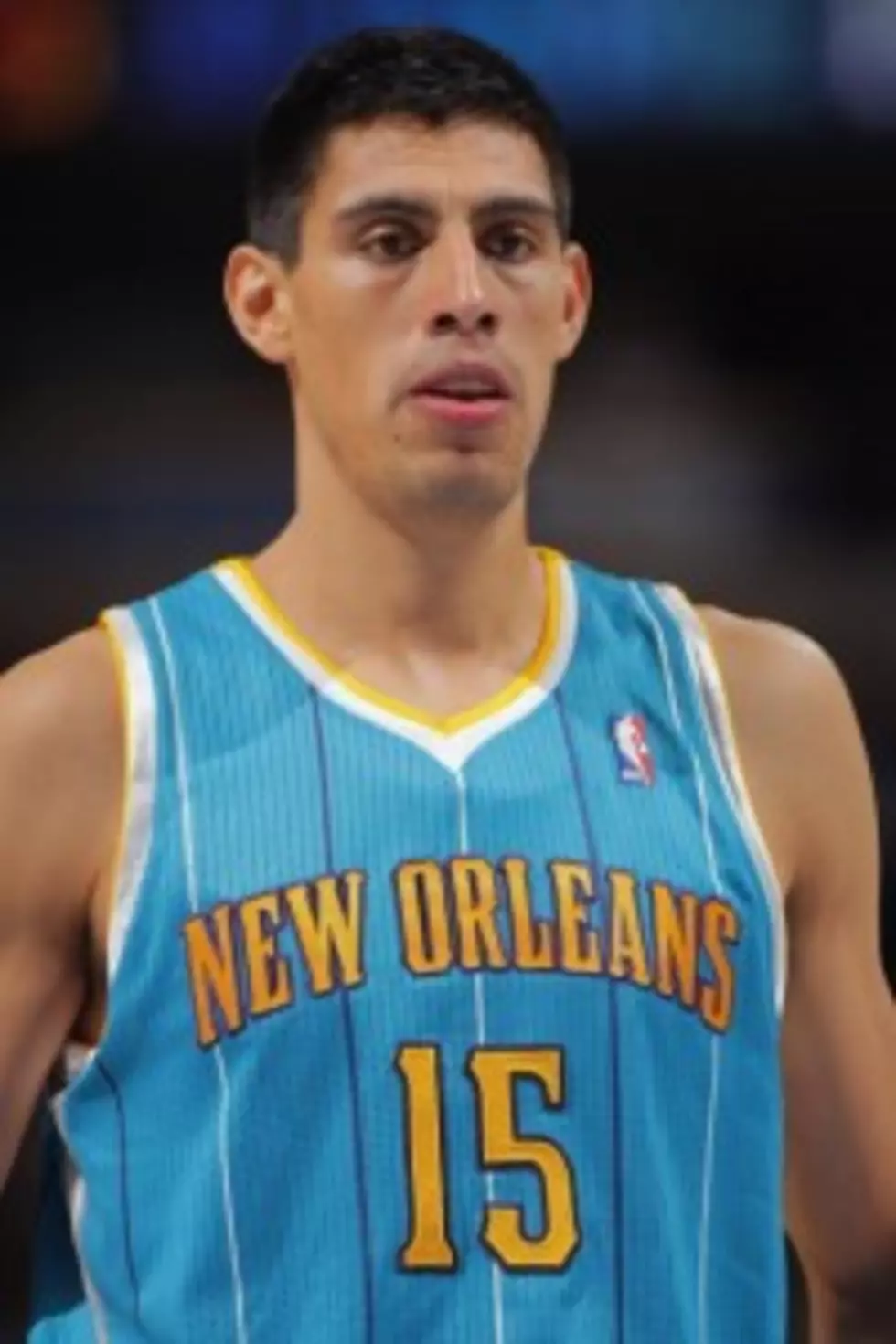 Hornets Bit By Timberwolves, Fall to 3-8
Marco Belinelli finished with a season-high 20 points in the loss. His shooting, along with the play of rookie big man Gustavo Ayon (pictured left), keyed a late Hornets run in which they tied the game on 3 occasions after trailing by as many as 14. Ayon played a season-high 13 minutes, scoring 7 points to go with 4 rebounds and 1 block.
Emeka Okafor finished with a double-double of 16 points and 14 boards. DaJuan Summers earned his first start of the season at small forward. Trevor Ariza missed his 6th straight game with a groin pull and Eric Gordon missed his 5th straight with a bruised knee. The Hornets continue to struggle scoring in Gordon's absence. They have yet to reach 100 points in 11 games this season.
Ricky Rubio made his first career start for Minnesota, ending the game with 12 points and 9 assists. Kevin Love's free throw shooting proved to be the difference in the game. Love was 17-18 from the charity stripe, and finished with a game-high 34 points. The entire Hornets team only shot 16 free throws, missing half of them.
New Orleans will travel to Memphis to take on the Southwest division rival Grizzlies tonight. Tip-off is set for 7:00.