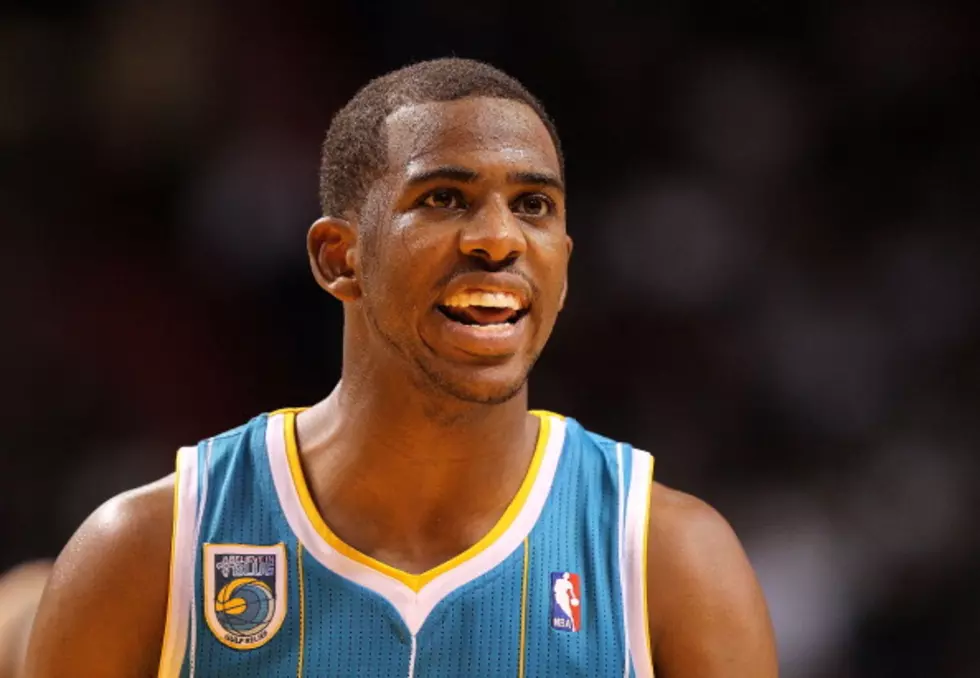 Hornets Hand Celtics Rare Home Loss
Photo by Mike Ehrmann/Getty Images
In the month of December, the Hornets were Jekyll and Hide, with Jekyll being New Orleans, and Hide being any opposing arena. Today however, the Hornets played like they were at home, beating the Boston Celtics in Massachusetts. Boston owns the best home record in the league, but it didn't matter, as the Hornets end the 2010 calendar year with an 83-81 victory. Here is some of the recap, courtsey of the AP and espn.com.
BOSTON -- Trevor Ariza made a tiebreaking 3-pointer with 1:34 to play and David West scored four of his 19 points in the final minute, helping the New Orleans Hornets pull out an 83-81 win over the injury-riddled Boston Celtics on Friday.

Chris Paul had 20 points and 11 assists for New Orleans, which won for just the third time in seven games. Emeka Okafor scored 18 points and grabbed 13 rebounds.

Ray Allen led Boston with 18 points, but hit the back rim a desperation 3 in the closing seconds. Paul Pierce had 12 points and seven boards. Nate Robinson scored 11 and had six rebounds.

Boston has lost three of four since winning 14 straight.

After Boston moved ahead 73-66 on Allen's 3-pointer with just under 6 1/2 minutes to play, New Orleans scored 11 of the next 13 points, taking the lead on Marco Belinelli's jumper from the top of the key with 3:07 left.

Robinson tied it with a driving basket with 1:59 to go. He was fouled on the play, but missed the free throw before Ariza's 3 moved the Hornets ahead 25 seconds later. West then nailed a jumper from the left wing with 54 seconds left.

Pierce had a basket and Allen two free throws, closing it to 82-81 with 21 seconds to play.

Boston had to foul, putting West on the line with 19.6 seconds left. He missed the first, but made the second.

After Pierce fumbled a pass near the sideline, he passed it to Allen, who was forced to take his long 3. Paul grabbed the rebound and Boston was unable to foul before time expired.
The most impressive part of the Hornets win today was taking the Celtics best punch, and fighting back. After a terrific third quarter, the Hornets bench let a nine point lead quickly evaporate, and the Celtics went on a 16-0 run. With the starters back on the floor, the Hornets closed out the final six minutes by playing some of their best, toughest, and hard nosed basketball of the season.