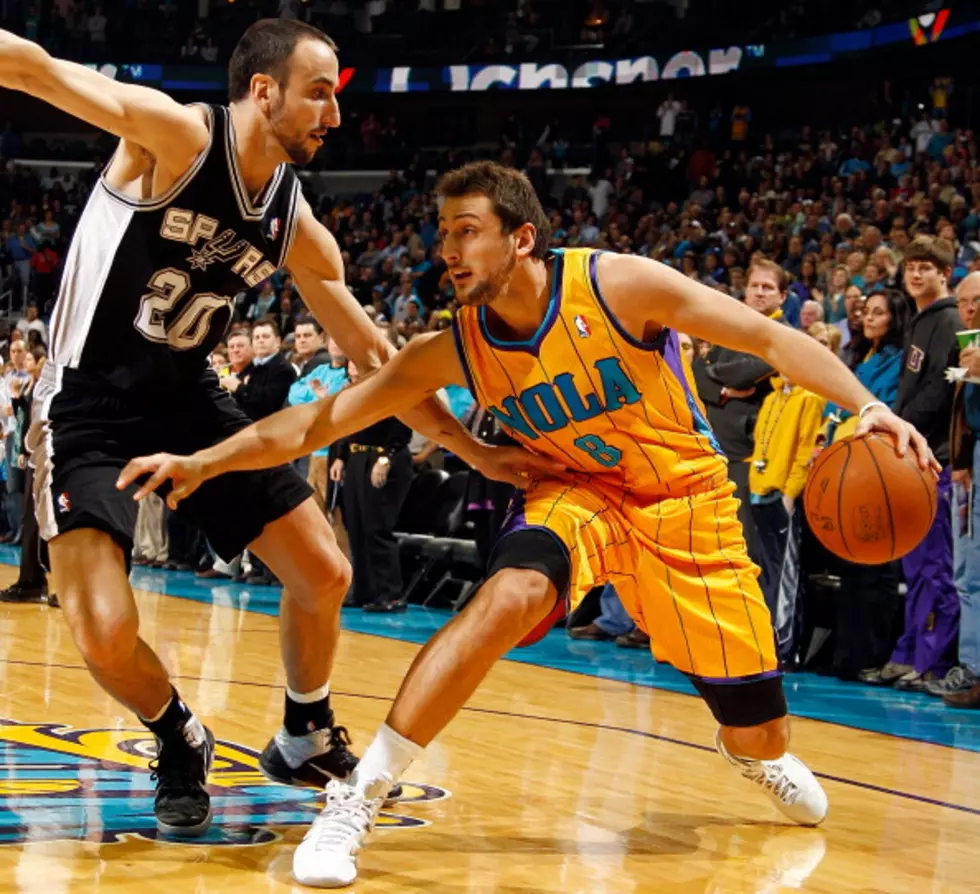 Hornets Pick Up Option On Marco Belinelli
Photo by Chris Graythen
Sources indicated Thursday, however, the Hornets would like to retain Smith, perhaps at a salary lower than the $3.135 he would have earned next season had the Hornets tendered him.
Belinelli started 69 games for New Orleans last season, averaging 10.5 points per game, his best numbers in four NBA season. Belinelli's option is worth $3.377 next year.
Uncertainty over the amount of next season's salary cap, because of the lack of a new collective bargaining agreement, was the reason the Hornets gave Smith for declining his option, Smith said Thursday.
Both moves make sense for the Hornets. Picking up Belinelli's option gives the Hornets 6 players under contract for the 2011-2012 season. Once the lockout ends, the Hornets will probably make modest offers to both Jason Smith, and Aaron Gray, who opted out of his contract earlier this week.