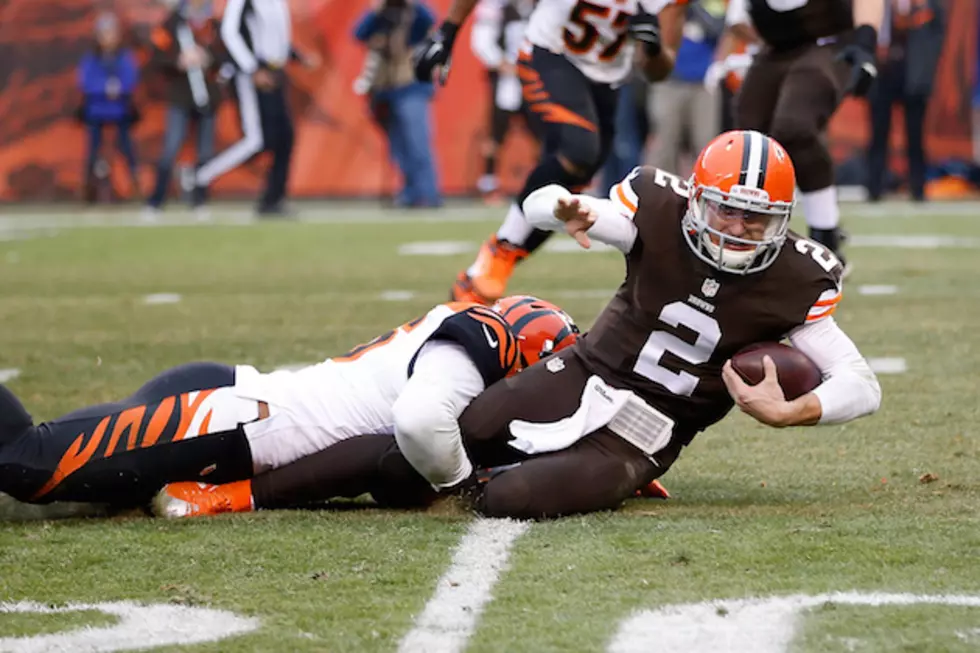 Is Johnny Manziel About To Become A New Orleans Saint?
Getty Images
Johnny Manziel has had a troubled NFL career. It's safe to say he hasn't lived up the expectations many had. Does he still have the skills it takes to play in the NFL? Probably. Does he finally have the self discipline it takes to play in the NFL? Well, it seems like Saints head coach Sean Payton may want to find out.
Trending today all over the internet is a report Johnny Manziel and Sean Payton had breakfast together during the week of the Superbowl. During this breakfast, it's being reported Manziel's return to the NFL was discussed between the two. The Saints need a backup QB. Could Johnny Football be the answer?
He definitely has the athleticism and talent. I'm not sure New Orleans is the best place for him to try and make a comeback though. Could Drew Brees be the mentor Manziel needs?