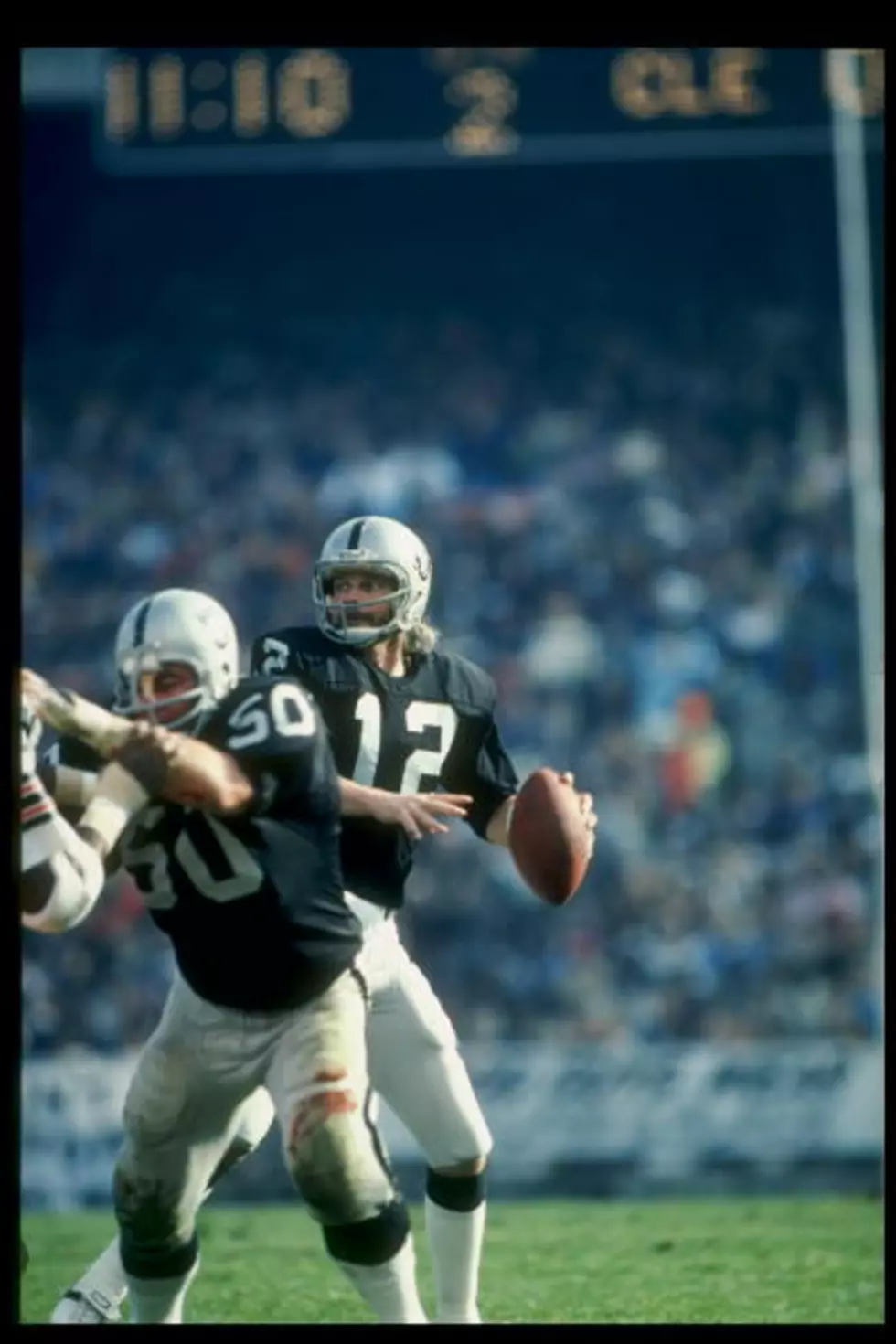 Ken Stabler, Former Alabama, Raiders & Saints QB Passes Away At Age 69
Photo by Allsport/Getty Images
Known as "The Snake", legendary quarterback Ken Stabler lost his battle with colon cancer today, passing away at age 69.
Stabler's family released a statement on his a facebook page.
"He passed peacefully surrounded by the people he loved most, including his three daughters and longtime partner, as some of his favorite songs played in the background, such as Lynyrd Skynyrd's 'Sweet Home Alabama' and Van Morrison's 'Leaves Falling Down." (read entire statement here)
Stabler, a native of Foley, Alabama, played collegiately at Alabama for Bear Bryant, being a part of two national championship teams (as a backup QB), sporting a record of 28-3-2 as the starter.
"I think anyone who had the chance to get to know Kenny would appreciate the great person he was and the pride he had for the University of Alabama," said current Alabama head coach Nick Saban said in a statement. "I have had the chance to be around some of the best to ever play college and pro football, and Kenny may have been one of the greatest competitors to ever play the game."
Drafted in the second round by the Oakland Raiders in 1968, began playing with the franchise in 1970, spending 10 seasons with Oakland, leading them to a Super Bowl victory in the 1976 season.
"The Raiders are deeply saddened by the passing of the great Ken Stabler," Raiders owner Mark Davis in a team release. "He was a cherished member of the Raider family and personified what it means to be a Raider. He wore the Silver and Black with Pride and Poise and will continue to live in the hearts of Raider fans everywhere. Our sincerest thoughts and prayers go out to Kenny's family."
Following his time with the Raiders, Stabler played two seasons with the Houston Oilers, before ending his career with the New Orleans Saints from 1982-1984, nearly leading the Saints to their first playoff birth at age 37. Entering the final game of the '83 seasons, the Saints could earn a postseason bid with a win over the Los Angeles Rams, but fell 26-24.
"The Snake" was known for his partying ways and his ability to stay cool under pressure.
When it comes to quarterbacks going out and "winging it", nobody did it better than Stabler. May he rest in peace.