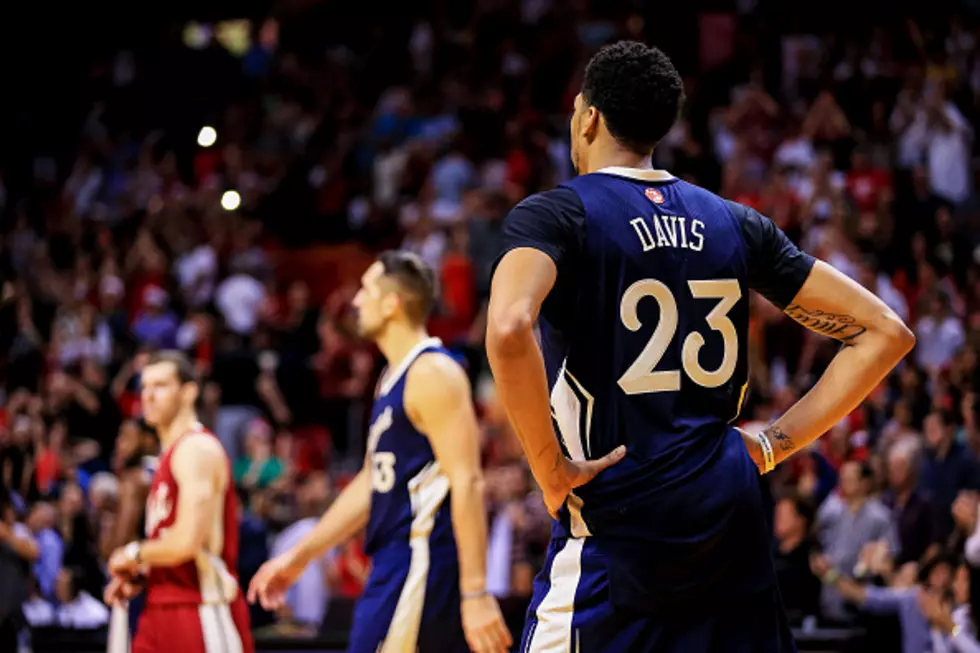 Pelicans Drop Close Game To Memphis On MLK Day
(photo by Rob Foldy/Getty Images)
The New Orleans Pelicans had a chance to win it at the end in Memphis, but the Grizzlies and Mark Gasol pawed away the victory.
In the final thirty seconds of the game, Gasol picked up a crucial offensive rebound, then missed two straight free throws. To close out the game, he redeemed himself by getting in position for a missed free throw attempt, and he smacked the ball back out to his teammates to dribble out the clock for a 101-99 win.
Unfortunately for the Pelicans, all their efforts still results in a loss, their 27th of the season.
If you're looking for a silver lining, Jrue Holiday led all scorers with 23 points in 29 minutes, and he ended the game one assist shy of a double-double. Anthony Davis was right behind with 21 points, eight rebounds and three steals and blocks apiece. They actually outshot the Grizzlies by a narrow margin (NO: 49.6% FG, MEM: 46.7% FG), but they were outrebounded, 40-34.
Defensively, New Orleans allwed five different Memphis players to score in double-digits, and they got 40 points from their bench.
The game was winnable. There were 18 lead changes and 14 ties in the game, and no team outscored the other by more than five points in any quarter. Ultimately, a close loss and a blowout count for the same result on the schedule. This one just hurts a bit more because it was within their grasp. They were only one shot away from a win.
Now sitting at 13-27, the Pels find themselves in a deep hole. Maybe they can dig themselves out a bit in their upcoming seven game home stretch. Nothing cures the ailments like a home cooked meal.