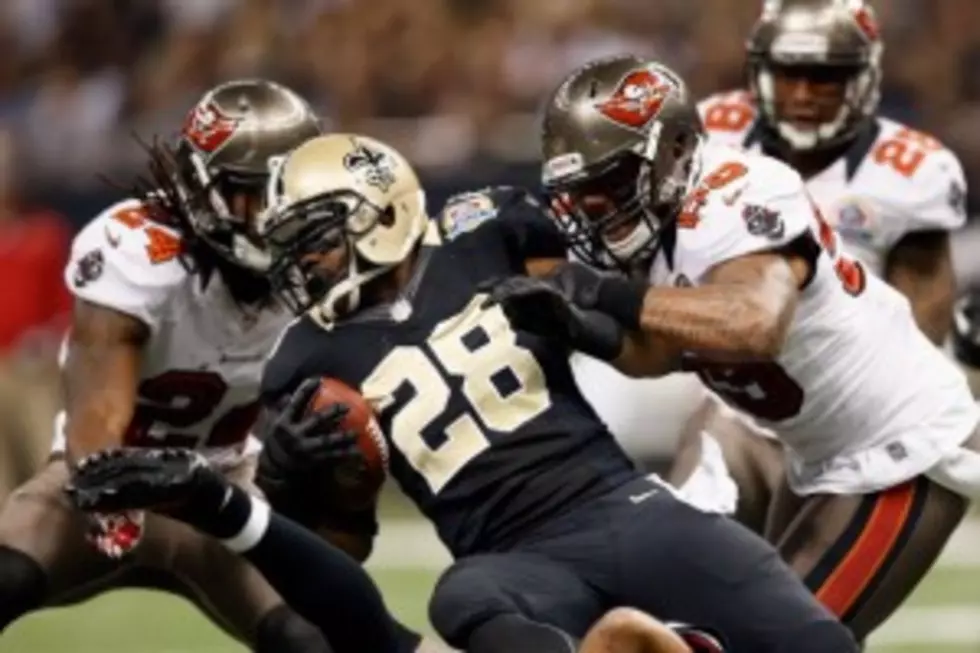 Saints Embarrass Buccaneers 41-0
Photo by Chris Graythen/Getty Images
One week after being handled by the New York Giants, the New Orleans Saints bounced back with one of the most dominating victories in franchise history. For the first time since 1995, the Saints shutout an opponent, embarrassing the Tampa Bay Buccaneers on Sunday by the score of 41-0.
Offensively, New Orleans methodically marched up and down the Mercedes-Benz Superdome field. The Saints wracked up 447 yards of total offense, scoring 5 touchdowns in the process. Zero turnovers for New Orleans was also a welcome sight on the stat sheet.
Mark Ingram (pictured) led a New Orleans rushing attack that grinded out 149 yards on the ground. Ingram finished with a season-high 90 yards on 14 carries. He capped off the Saints big offensive day with the final touchdown of the game, trotting in from 11 yards out.
In the end, it all added up to one of the most dominating performances in franchise history. With the victory, New Orleans improves to 6-8. The Bucs fall to 6-8 with the loss.
The Saints have two games left on the season, hitting the road next week to battle the Dallas Cowboys. Kick-off next Sunday is set for noon.