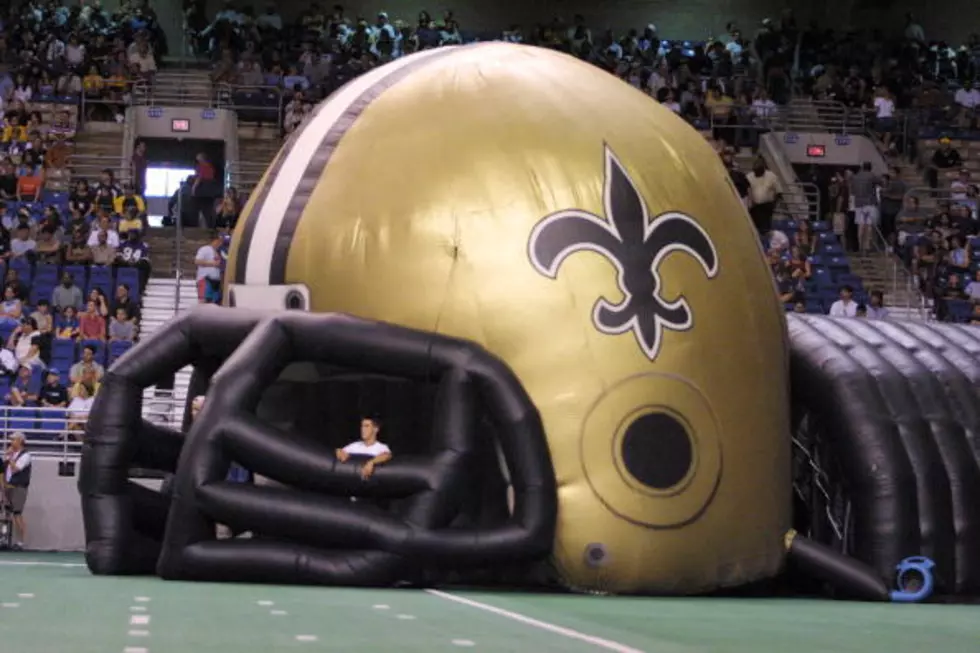 Saints Face Rams In Preseason Opener: A Look Back At First Postseason Win – VIDEO
Photo Courtesy: Ronald Martinez/Allsport/Getty Images
The New Orleans Saints will open up their 2014 preseason schedule on Friday night, when they travel to St. Louis, Missouri to take on the St. Louis Rams.
You can catch all the play-by-play action on ESPN 1420, with kick-off set for 7 o'clock.
The game will mark the first time in 46 years that the two franchises will have met during the preseason.
The Rams actually were born as the Cleveland Rams in 1936, before moving to Los Angeles, California, where they were known as the Los Angeles Rams from 1946-1994. Prior to the 1995 season, the Rams moved to St. Louis, where they've been located ever since.
Since the Saints played their first game back in 1967, the two franchises have played some memorable games, having competed in the NFC West together from 1970-2001.
The Rams dominated that division in the 70′s, winning six-consecutive division titles, from 1974-1979.
Last season, the Rams defeated the Saints, 27-16, in St. Louis, and currently lead the all-time regular season series, 40-32.
This week, we've gone back and taken a look at some of the more memorable match-ups between the two franchises:
On Monday, we reminded people that the first preseason game the Saints ever played was against the Rams, back in 1967, and we looked at the humble beginnings of the Saints.
On Wednesday, we went back to the 1971 season, when the Saints and the Rams opened the season against each other on Sunday, September 19 at Tulane Stadium.
Today, we go back to December 30, 2000, when the Saints won their first-ever playoff game, capturing a 31-28 win over the Rams.
Quarterback Aaron Brooks threw for 266 yards and four touchdowns, and Willie Jackson had 142 receiving yards and three touchdowns, as a banged-up Saints team overcame numerous injuries to win the game.
The Saints led, 31-7, before the Rams cut the lead to 31-28, when Az-Zahir-Hakeem muffed a punt, which secured a New Orleans win.