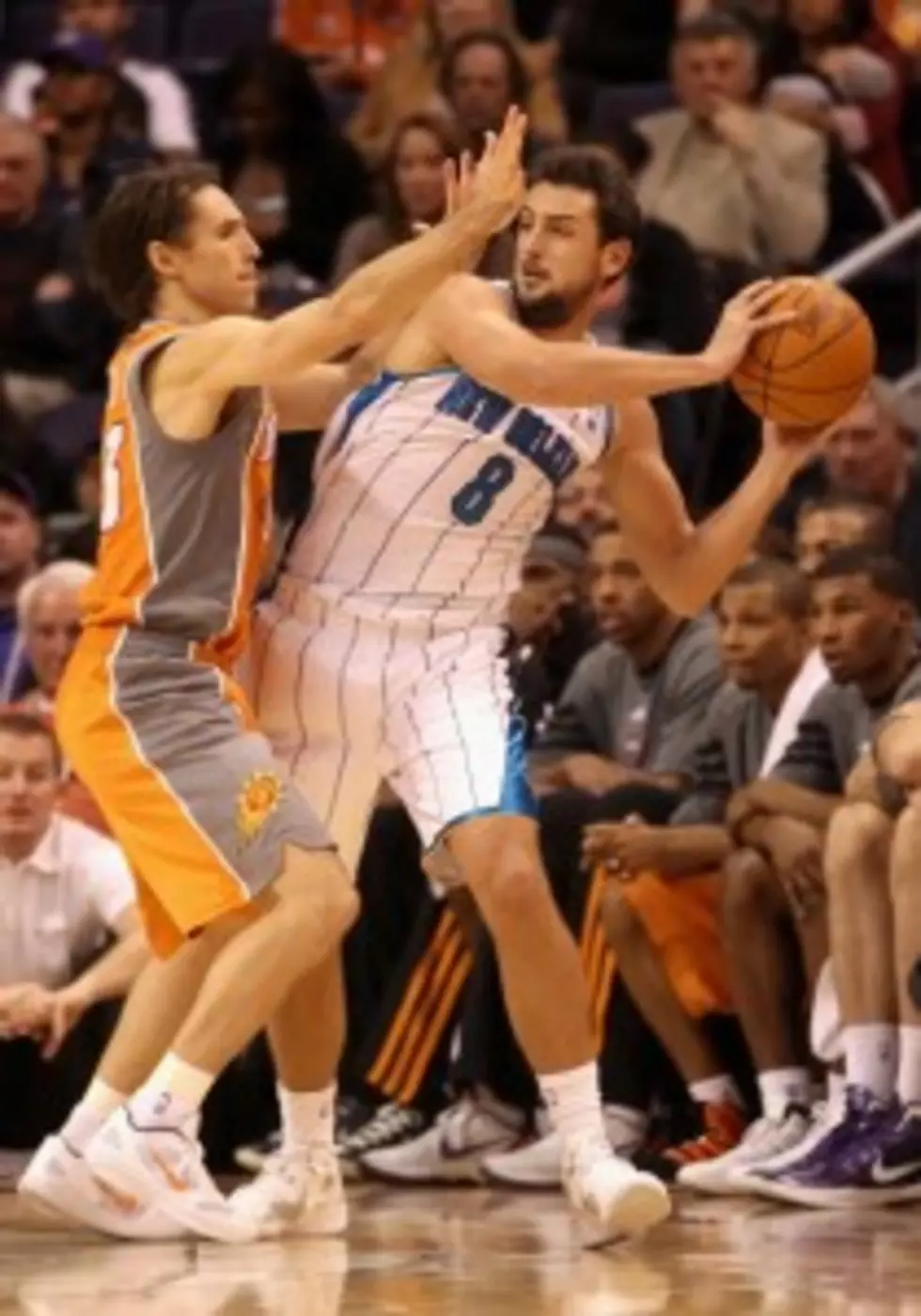 The New Orleans Hornets 8 day roadtrip came to an end Sunday night in Arizona. Unfortunately, it ended the same way their previous two games did...with a loss. The Phoenix Suns took advantage of the enervated Hornets, defeating New orleans 92-75.
Monty Williams' actually had 10 healthy players in uniform Sunday night. For most teams that would sound slim, but with the injuries the Hornets have suffered this year, 10 healthy bodies is actually a welcome sight.
Chris Kaman (bronchitis) and Gustavo Ayon (birth of first child) both returned to the lineup, but came off the bench. Neither player had much of an impact. The two big men combined for 12 points and 11 rebounds, impressive numbers for one player, but not for two.
The Hornets finally returned to New Orleans early Monday morning. They'll get a few days of rest before hosting the Denver Nuggets on Wednesday night. Tip-off from the Hive is set for 7:00.