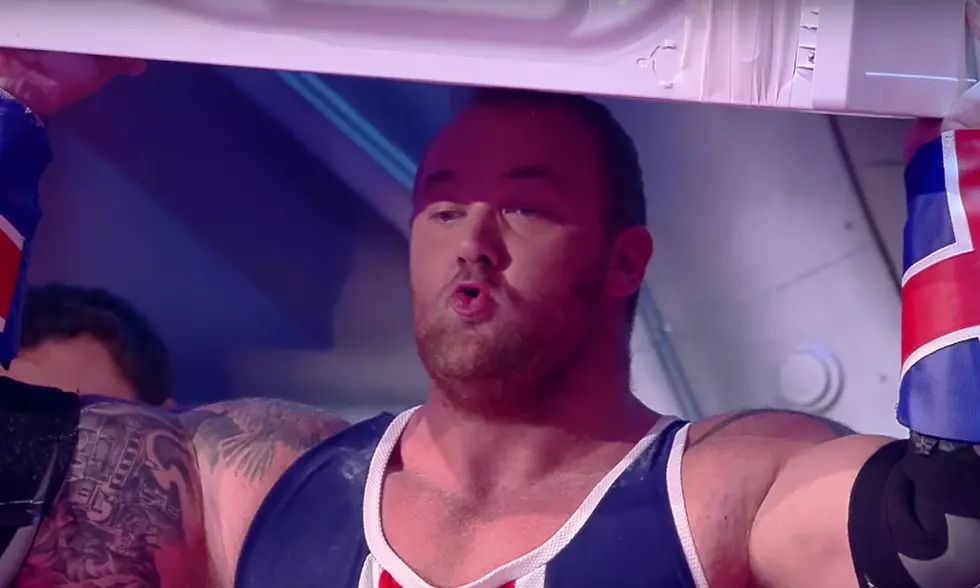 The Mountain From "Game Of Thrones" Attempts World Record For Throwing Washing Machine
YouTube/Guinness World Records
Hafthór "Thor" Björnsson plays Gregor "The Mountain" Clegane on the hit TV series "Game of Thrones".
GoT fans have seen him perform heinous acts in the name of Cersei Lannister, showing incredible acts of physical strength.
In real life, he's pretty damn strong too.
Here, he competes in the Guiness World Records Italian Show, attempting to set a new world record for for farthest washing machine toss.
Maybe in GoT season 7, Queen Cersei will let "The Mountain" toss the King's Landing equivalent of a washing machine at peddlers.