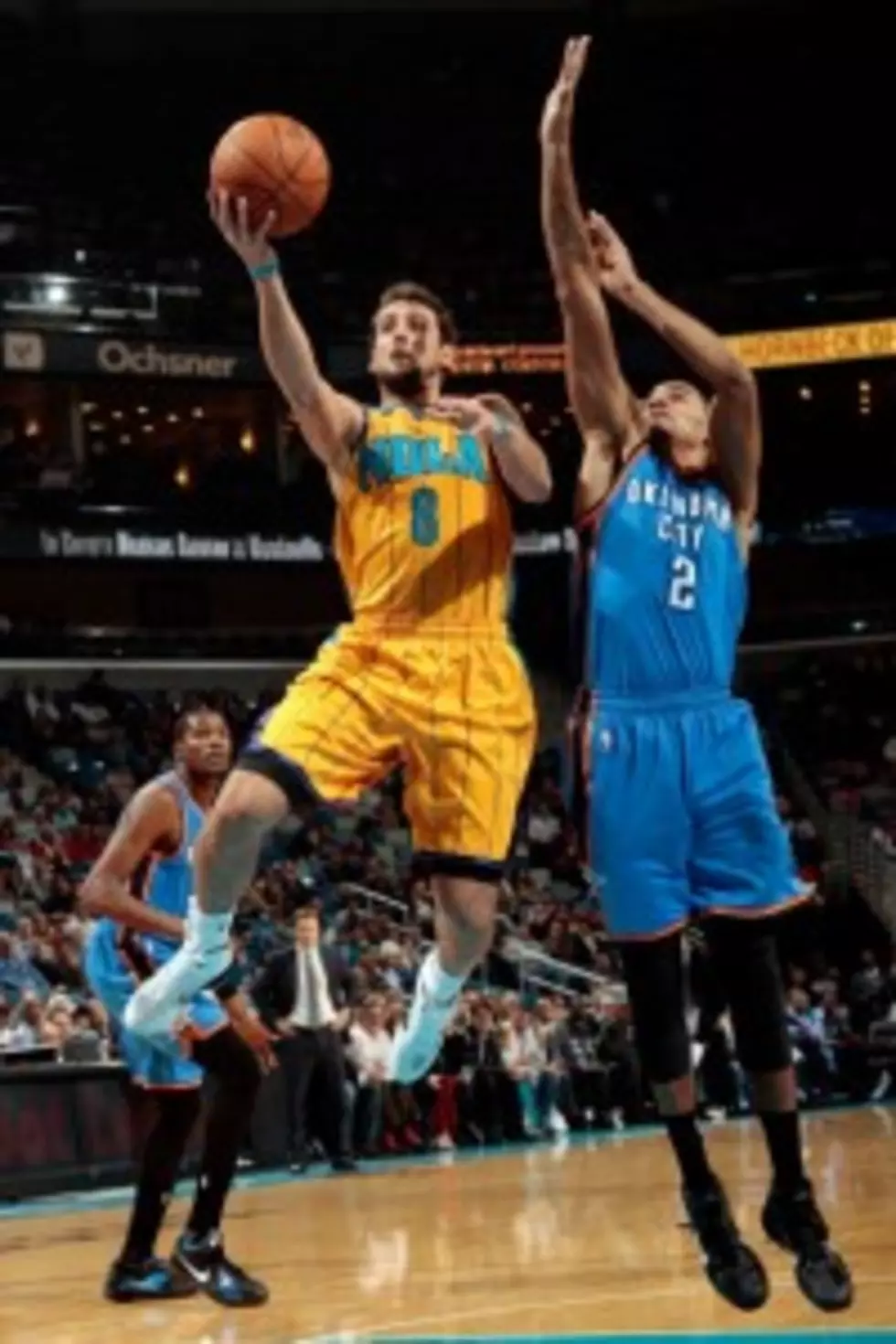 Thunder Hold Off Hornets 95-85
The New Orleans Hornets battled toe to toe with the best team in the NBA Wednesday night at the Hive. In the end, the Oklahoma City Thunder were able to escape the Crescent City with a 95-85 victory, their 10th win of the season.
For the second straight outing, Hornet big man Chris Kaman was awesome. His stat line of 17 points, 9 rebounds, and 2 assists doesn't tell the whole story.
Carl Landry is getting more comfortable coming off the bench, as he had his second straight strong game. 17 points on 7-13 from the field was one of the big reasons the fleur-de-bees were in the game until the last few minutes. Small forward DeJuan Summers was another reason. He finished with 10 points in his most extensive playing time as a Hornet.