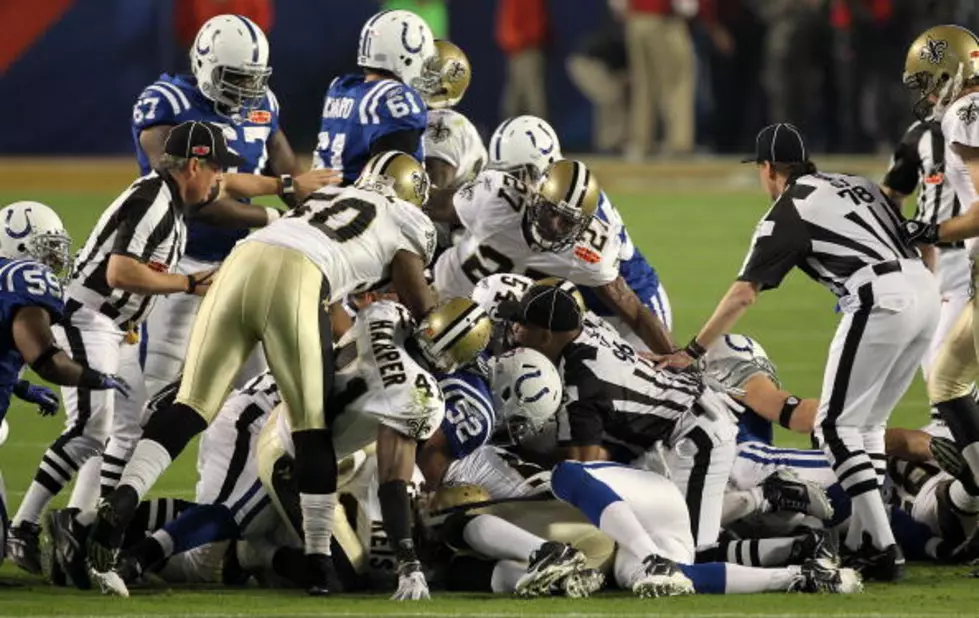 Photo by Ezra Shaw/Getty Images
What NFL moment stands out above all others? It's in the eyes of the beholder.
New Orleans Saints fans would likely point out Tracy Porter's interception in the Super Bowl XLIV, while non Saints fans would point to "ambush" as one of the more memorable moments in NFL history. For those that don't know, "ambush" (pictured above and below) is the name of Sean Payton's surprise onside kick in Super Bowl XLIV.
Is "ambush" more memorable than Tom Dempsey's 63 yard field goal? How about the "Music City Miracle" or the "Immaculate Reception"?
The Post Game, a Yahoo! sports blog, has compiled the list of the 25 best NFL moments ever.
Click here to see which moments made the cut, and the one play that stands out more than any other.
What do you think of the list? Any moment that has stood the test of time but didn't get mentioned? Let us know.