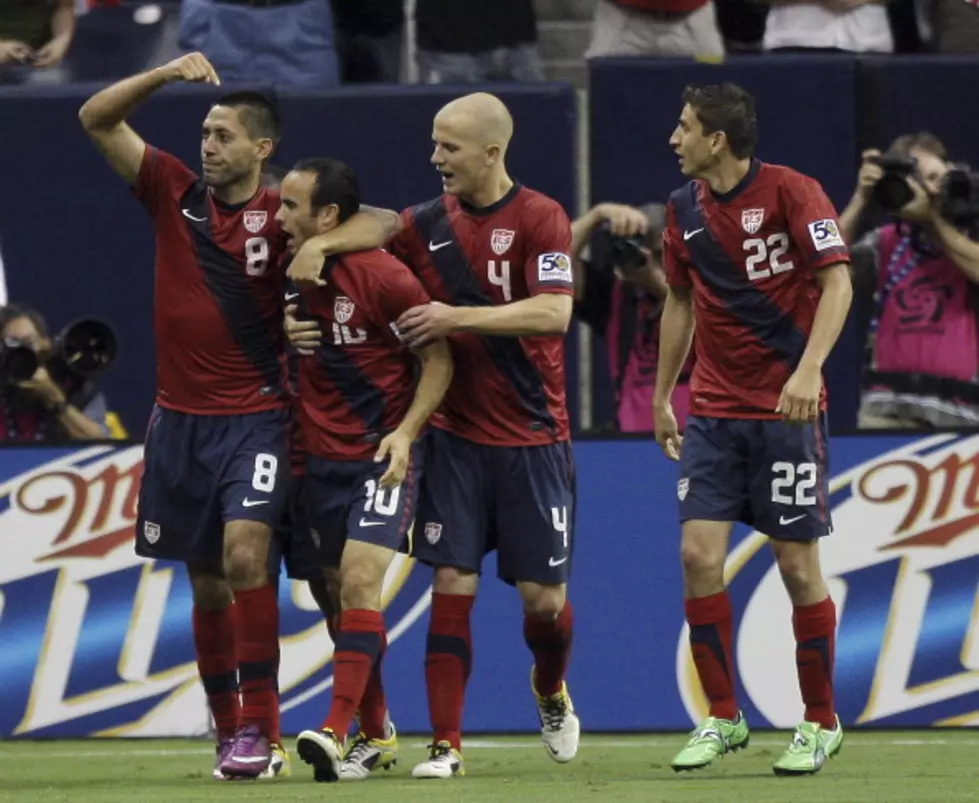 U.S. Soccer Back In Gold Cup Final
Photo by Bob Levey/Getty Images
For the fourth straight time, the U.S. men's national soccer team will play in the Gold Cup final. They punched their ticket last night with their 1-0 victory over Panama. Clint Dempsey scored the lone goal in the 77th minute off an awesome assist by Landon Donovan. Here is more from Jeff Carlisle of espn.com, followed by more blogging from Scott.
It was a vindication of sorts on a multitude of levels for the U.S. team. Manager Bob Bradley's gutsy -- and unexpected -- decision to sit Donovan again paid off. Freddy Adu, seeing his first action of the tournament, also repaid his manager's faith, by getting involved in the buildup on the game-winner.
For soccer fans, it was almost surreal to see Freddy Adu playing solid, meaingful minutes for the U.S. national team. Critics have been hard on Bob Bradley, but the bottom line is, his strategies have put the U.S. in the Gold Cup final for the fourth straight time.
Carlos Bocanegra played fantastic for the Americans. His soccer IQ, coupled with his defense, made him the most valuable player on the field Thursday night. He and Dempsey were spectacular from start to finish.
Michael Bradley's defense was solid too, though he had a breakdown in the 45th minute when he left the middle of the field open for Panama.
Donovan's assist was one for the highlight reels. His thread through the Panama defense found Dempsey in the only spot he could score.
Tim Howard had a quiet first half, but was steady in the second half when he was called upon. He got his hand on Armando Cooper's late shot to knock it over the bar, and preserve the 1-0 victory.
The U.S. will face Mexico in the Gold Cup Final on Saturday at the Rose Bowl, with action is set to begin at 8:00.