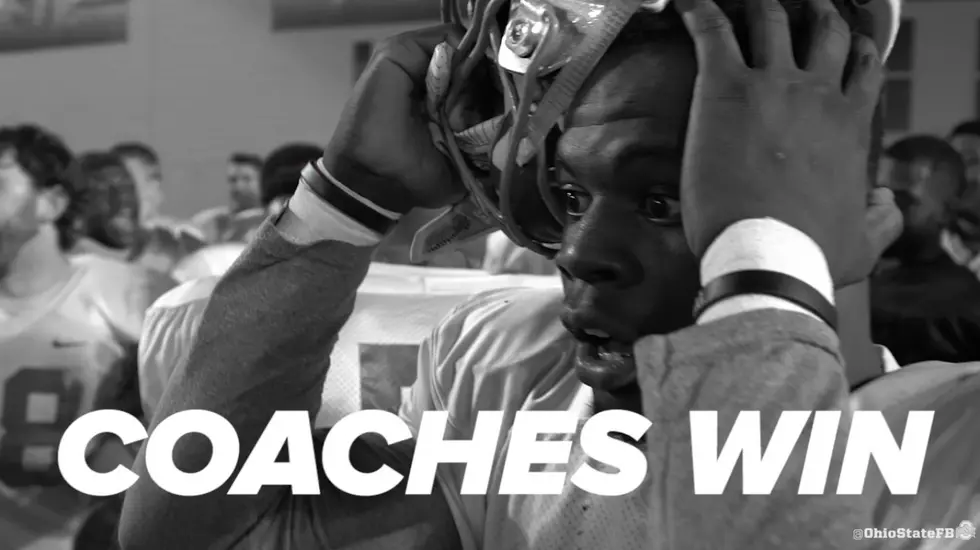 WATCH: Ohio State Coaches Compete Against Players In Hitting Drills
(from Ohio State University Football/Facebook)
Football coaches are tough characters. Most of them had playing careers of their own, and some of them can still strap up the pads and compete with the youngsters.
Ohio State is getting ready for the College Football Playoff, but they're also trying to keep things loose at practice. This week, they held a friendly competition between the coaches and players, and it wasn't a ping pong tournament or a night at the bowling alley either.
The Buckeyes decided to let some of their coaches put on pads and helmets to compete in the "Coach Player Challenge," where coaches went up against current players with full contact in 1-on-1 hitting drills. The best part is, the coaches held their own.
The best part is when Director of Player Development Ryan Stamper, a former Florida linebacker, calls out one of the freshman running backs. Coach Stamper is a bad man.
Can you imagine what would happen if other schools around the country did this? Coach Hud is pretty jacked. You think he could pack a punch with the pads on?
We've seen this before at the high school level, but not in college. Usually, the coaches have to be careful what they wish for, but the Ohio State coaches held their own.