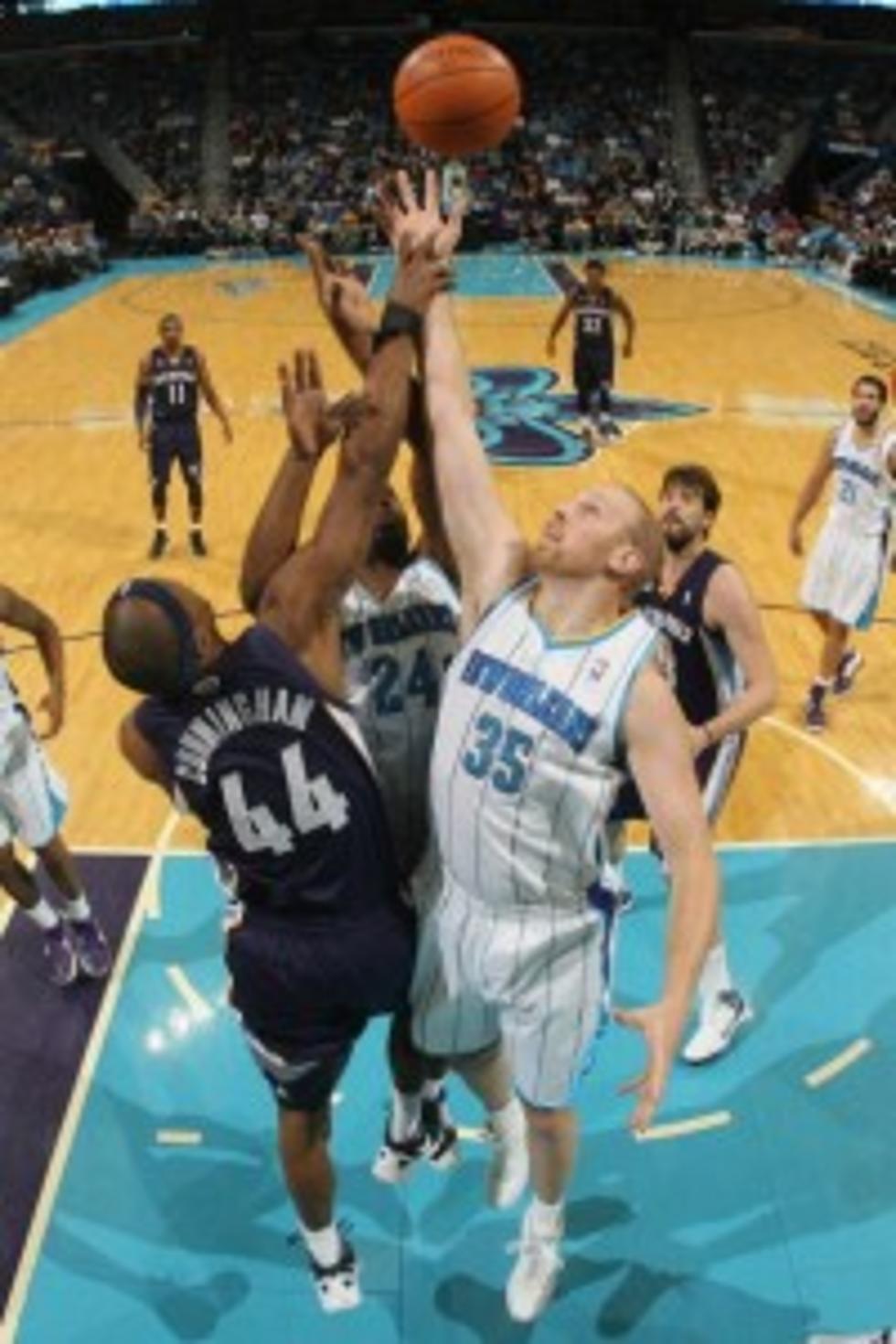 Hornets Top Grizzlies 88-75
Eric Gordon led the way for the hometeam, scoring a team-high 18 points. Carl Landry and Jason Smith both chipped in double-doubles. Landry with 16 points and 11 rebounds and Smith with 14 points and 1o boards of his own.
The biggest reason for a New Orleans victory was their top 10 ranked defense. Holding the playoff-contending Grizzlies to a 35.7 field goal percentage while also forcing them into 20 turnovers propelled the Hornets to the win.
Early in the 2011-2012 season, New Orleans had no owner, a plethora of new faces and injuries, and a ton of losses piling up. A reversal of fortune has taken place as of late. The relatively healthy Hornets suddenly have a bright future with plenty of cap space, stable (not to mention local) ownership, talented young players, and most likely many wins coming down the line.
Next up, a trip to Charlotte Monday night for a matchup with the lowly Bobcats. Tip-off is set for 6:00.