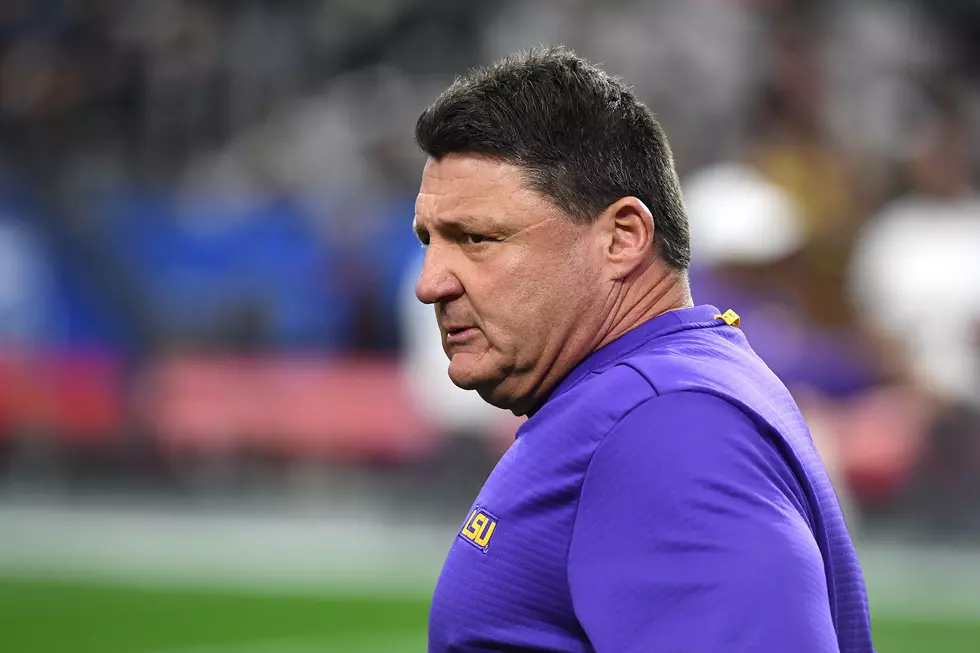 LSU Did Not Have A/C In Locker Room During Texas Game
Getty Images
Coach Ed Orgeron confirmed that the LSU football team did not have A/C in the visitor's locker room during their game against Texas.
Coach O confirmed to media the A/C issue during a press conference on Monday (9/9). He said he called Texas' week 1 opponent, Louisiana Tech, before the game and had his team bring extra fans in anticipation.
Official stats put the temperature at the game at 98 degrees.
During LSU's win Saturday, many defensive players suffered cramps. Later in the game, Texas fans could be heard booing injuries, perhaps thinking that they were faked to slow down Texas' play.