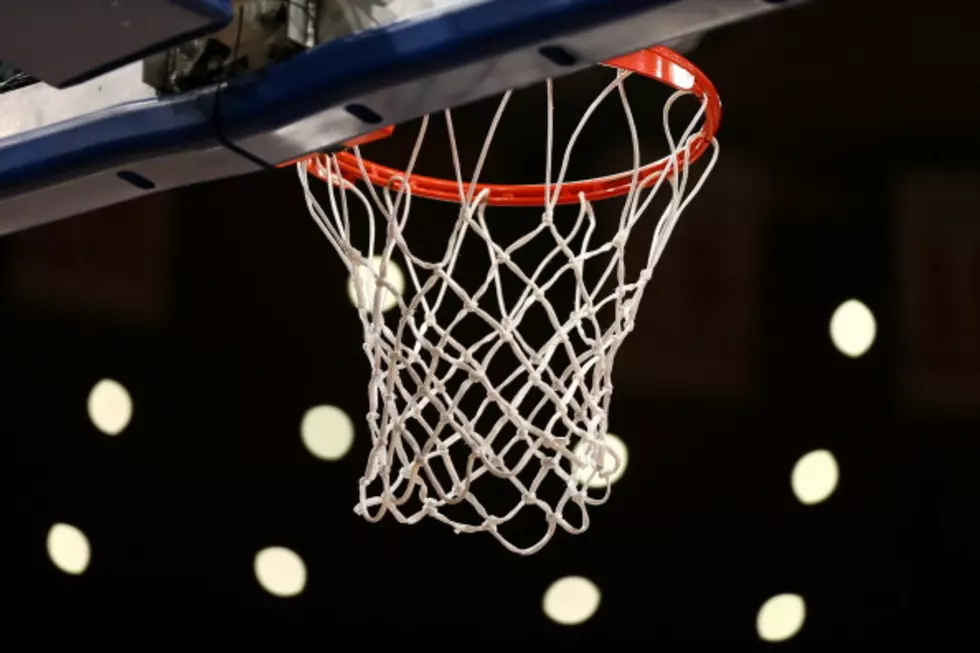 Northside Edges Past STM In Overtime
(Photo by Elsa/Getty Images)
It doesn't get much better in District 4-4A than an overtime game between Northside and STM, and the Vikings squeezed by for the 42-41 win.
Both teams walked into the game undefeated in district play, and St. Thomas More came in with 67-66 overtime win against Madison Ridgeland Academy (MS) in their rear view mirror. Danny Broussard's Cougars were 2-0 in overtime games this season, but Northside outlasted them down the stretch. It could end up being the difference in District 4-4A.
The end of the game might have went to overtime, but don't jump to call the action too thrilling.
The Cougars tried to run the clock out at the end of regulation by holding the ball at midcourt, but it wasn't enough to hold off Northside. They entered the extra period tied, 41-41, and a single free throw from Darius Randell was the deciding point in the game. It marks the fifth straight win for Northside.
It was also Northside's first overtime win of the season. They were on the wrong end of an overtime game earlier this season where they lost by a point to New Iberia. The feeling much be must sweeter this time around on the opposite side of a one point ball game.
With the win, the Vikings move to 18-7 overall and 5-0 in district play. The Cougars (21-7, 4-1 district) only have five games left in district play to draw back even with the Vikings, who are now in the driver's seat. Both squads will be involved in postseason play, so this isn't necessarily the end of either of their stories.
On a Monday night, the best ticket in town was at Northside.