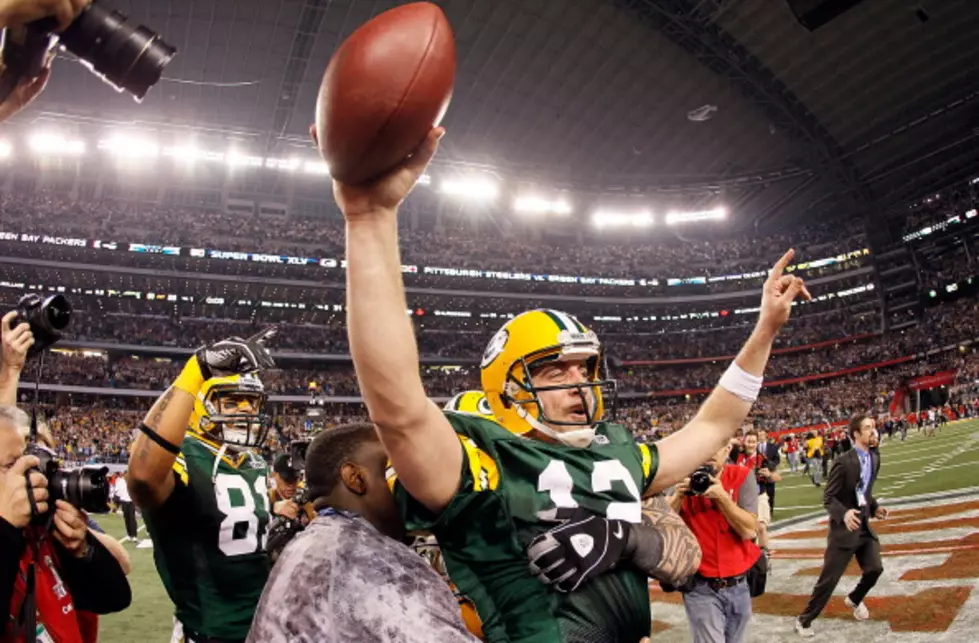 (Photo by Kevin C. Cox/Getty Images)
The Green Bay Packers won Super Bowl XLV, defeating the Pittsburgh Steelers, 31-25, in Arlington Texas, on Sunday night. The Associated Press, courtesy of espn.com, has the story, below.
Aaron Rodgers #12 of the Green Bay Packers celebrates after winning Super Bowl XLV against the Pittsburgh Steelers at Cowboys Stadium on February 6, 2011 in Arlington, Texas.
Rodgers threw three touchdown passes and Nick Collins returned an interception for another score, leading the Packers to a 31-25 victory over the Pittsburgh Steelers on Sunday.
This was Green Bay's fourth Super Bowl title. The Packers won the first two Super Bowls with Vince Lombardi coaching Bart Starr, and captured another with Brett Favre in January 1997.