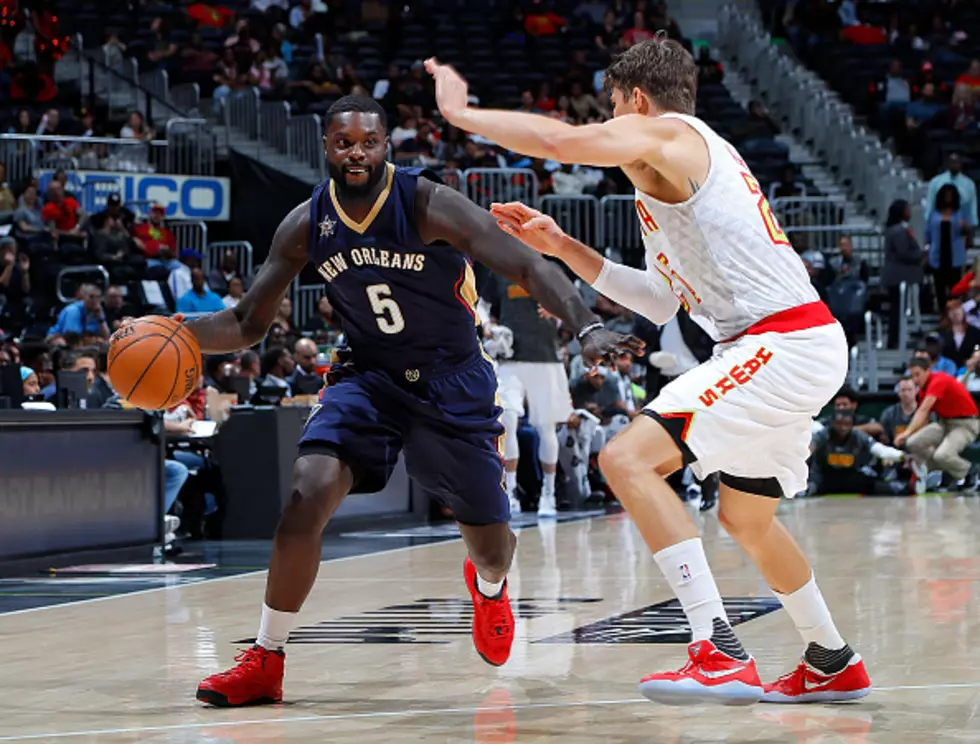 Pelicans Stick With Lance Stephenson, Waive Alonzo Gee
Photo by Kevin C. Cox/Getty Images
A big debate throughout the New Orleans Pelicans preseason surrounded the future of Lance Stephenson, and whether he would make the regular season roster.
Today, the Pelicans officially announced the waiving of forward Alonzo Gee, bringing their roster to the regular season roster limit of 15.
Gee's $1.2 million salary will still be paid in full by New Orleans.
Stephenson, a six year veteran, is a "feast or famine" player.
At 6'5, the 26 year old can play multiple positions. His quick handle and ability to score was likely a big factor in keeping him as New Orleans will be without play making guards Jrue Holiday and Tyreke Evans to begin the season.
Stephenson also has a tendency to play "wild" at times, leading to high risk plays that can suck the life out of an offense when it fails.
His best season came in 2013-14 when he started at shooting guards for an Indiana Pacers team that finished with the best record in the Eastern Conference and made the conference finals.
Stephenson turned down a 5 year, $44 million deal from Indiana following that season, electing to test the open market.
He ended up signing a 3 year, $27 million deal with the Charlotte Hornets, was traded the LA Clippers the following season, who then traded him to the Memphis Grizzlies later in the season.
New Orleans 2016-17 season tips off Wednesday night at the Smoothie King Center when the Pelicans host the Denver Nuggets at 7:00.