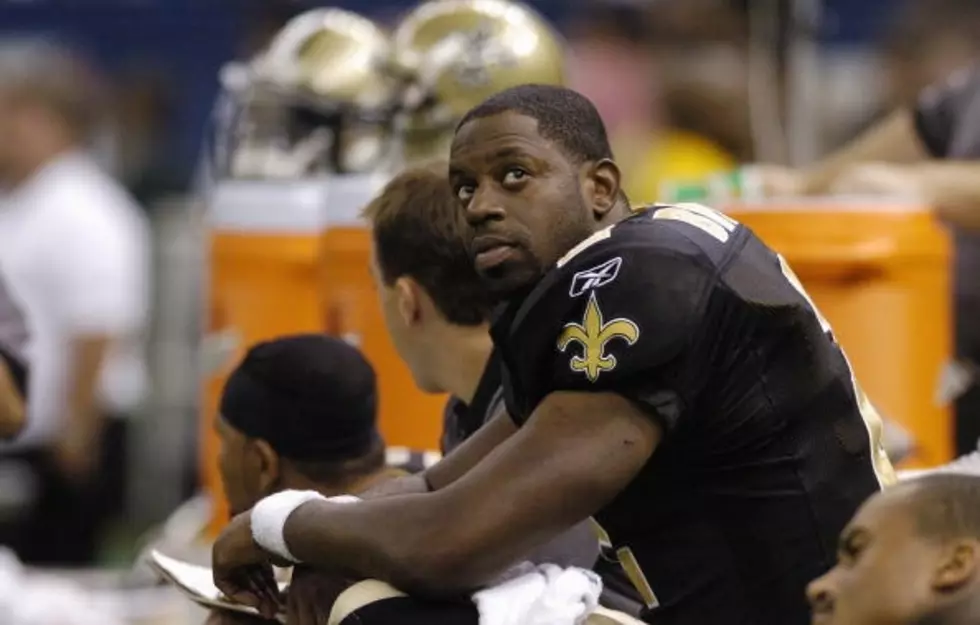 The Most Embarrassing Saints Jersey You Could Own Is…???
Chris Graythen, Getty Images
In 2016, football is a year-round thing, especially if you're from Louisiana. There was a bit of New Orleans Saints frenzy earlier in the week when Drew Brees was in Lafayette making appearances at Walk-Ons along with a high school athletics banquet at the Cajundome Convention Center.
So let's talk some football.
I saw this interesting story on NFL jerseys, more specifically the most embarrassing jersey you could own from every NFL team.
I almost didn't even look at who it would be from our beloved Saints. Although there were many players of significantly less talent than Aaron Brooks, there aren't many who were as polarizing, especially late in his Who Dat career.
USA Today (who did the story), had this to say about ole #2:
The Brooks era started out promising. Then he started throwing backward passes to linemen.
try to be Mr. Glass Half Full and remind you all that he did lead us to our first playoff win in franchise history.