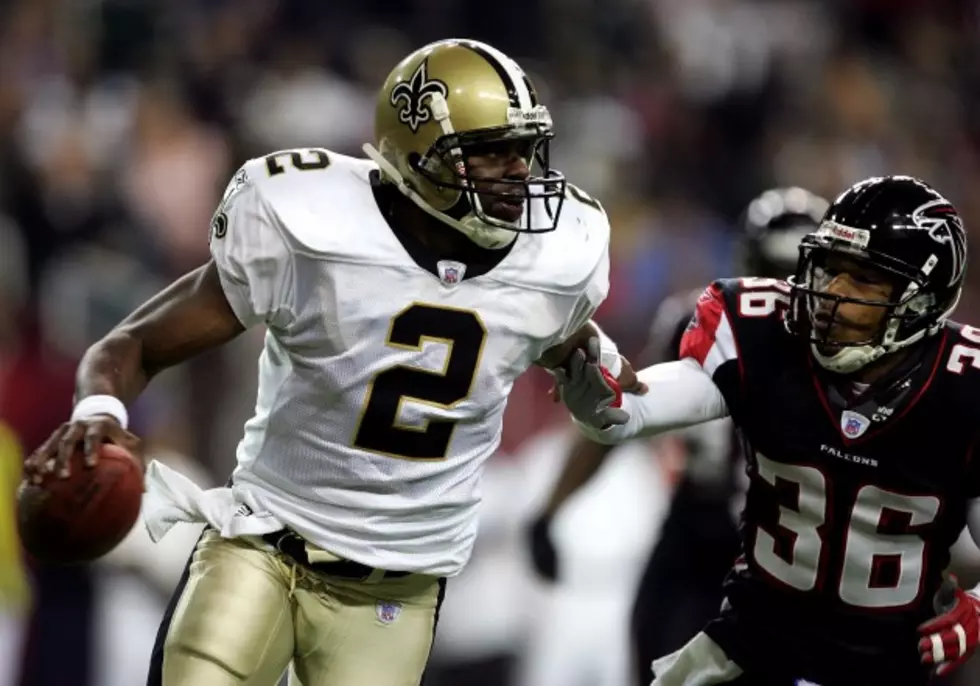 Best Saints Players By Numbers: #2
(Photo By Streeter Lecka/Getty Images)
All summer long, we're going to list the best players in New Orleans Saints history to wear every number, 00-99.
When picking the best Saints player ever to wear #2, the choice is limited to quarterback Aaron Brooks and kickers Chip Lohmiller and Olindo Mare.
Despite not exactly being beloved by many Saints fans, the obvious pick here is Brooks, who was with the organization from 2000-2005.
A fourth round selection of the Green Bay Packers in the 1999 NFL Draft out of Virginia, Brooks was traded to the Saints, along with tight end Lamont Hall, in exchange for linebacker K.D. Williams and a draft choice, prior to the 2000 season.
After beginning the year as a back-up to starter Jeff Blake, Brooks inherited the starting role when Blake was injured in the 11th week of the season.
In his first NFL start, Brooks led the Saints to a 31-24 victory over the defending Super Bowl champion St. Louis Rams on the road, becoming the first QB in NFL history to accomplish that feat.
In his second career NFL start, Brooks threw for 441 yards against the Denver Broncos, and followed that up one week later by rushing for 108 yards against the San Francisco 49ers, becoming the first quarterback to ever throw for over 400 yards in a game, and rush for 100 yards in another, in the same season, and he did it in back-to-back weeks.
On December 30 of 2000, Brooks 266 yards and four touchdowns in a playoff win over the St. Louis Rams, the first postseason win in franchise history.
In 2001, Brooks threw for 26 touchdowns, which at the time tied a franchise record, while throwing for a career-high 3,832 yards.
The Newport News, Virginia native bested his touchdown output in 2002, throwing for 27 scores, before tossing for 24 in 2003, to go along with only 8 interceptions.
In six seasons with the Saints, Brooks threw for 19,156 yards and 120 touchdowns, which ranks him third and second, respectively, on the all-time Saints charts.
Brooks ended his career in Oakland, after spending one season with the Raiders, throwing for 1,105 and three touchdowns.
In seven career NFL seasons, Brooks threw for 20,261 yards and 123 touchdowns.
Lohmiller only kicked in 8 games for the Saints, converting on only 8 of 14 field goal attempts, while Mare lasted only the 2007 season, making good on 10 of 17 opportunities.